Summer 2019,
Fifth Estate #404


CONTENTS
Special Online Essay
An Incinerator Closes: The Eco-Apocalypse Continues
DAVID WATSON
Hope Springs Forth from Fire
DANA WILLIAMS
1492, 1513, 1619, 2019: It's all connected
FRANK JOYCE
We Wait
BARBARA HENNING
Berkeley Free Clinic at 50
FINN BLACK
Fifth Estate Archive on the Web
Science Fiction's Historic Struggle Over the Future
RICH DANA
The Origins of Berkeley's Ohlone Park
BERNARD MARSZALEK
Re-Enchantment of the World (Theme intro)
FIFTH ESTATE COLLECTIVE
Sing your song
DAVE HANSON
Toward A Surrealist Re-Enchantment of the World
RON SAKOLSKY
The Dialectic of Enchantment
JOHN CLARK
Fool's Day
PETER LAMBORN WILSON
Marie's Song
RICK LONDON
Giving Back Wild
RIA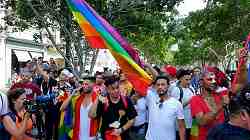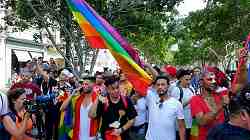 Cuba: Independent Self-Activity vs. the State
SK
Sanity & Identity
BRYAN TUCKER
Evoking Spirit: The Anarchist Art of Robert Henri
QUINCY B. THORN
The Continuing Colonialism of Climate Change Solutions
STEVEN KIRK
From Red Anarchism to Green Anarchy
JOHN ZERZAN
Curate This
RIKKI SANTER
The Failure of Resource Nationalism in Bolivia
MIKE WOLD
A Woman Against the Mega-Machine
ANN HANSON
Comics, Graphic Novels, & the 1919 Winnipeg General Strike
PETER WERBE
The Winnipeg General Strike of 1919
ERIC THOMAS CHESTER
Interest v. Principal
ANDREW MEHALL
A Leftist Guide for Seizing the Power of the State
PETER WERBE
How Pleasure is Revolutionary
CONNOR STEVENS
Feminism & the Politics of the Commons
JIM FEAST
Portugal: Germinating Anarchy
JESÚS SEPÚLVEDA

 WHAT'S NEW 



Help project FANG expand its critical support for imprisoned activists.
Project FANG was established in 2016 to fill a gap in the ongoing support work for eco and animal rights prisoners in the U.S. The focus is on funding to help pay for prison visitation costs for friends and family of these comrades.
To find out how you can help, visit Project FANG's FundRazr page at https://fundrazr.com/b1aQR5 .
EMMA ON FILM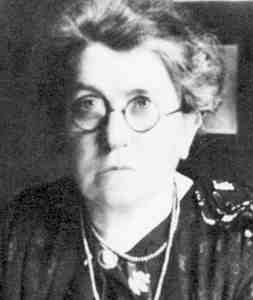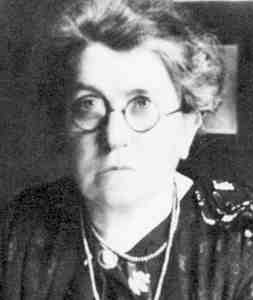 2019 marks the 150th anniversary of Emma Goldman's birth and the 100th anniversary of her deportation from the U.S. Watch and listen to an interview with her in 1937 HERE.
SPECIAL OFFER FOR NEW AND RENEWING FE SUBSCRIBERS
Our friends at Black & Red have made several of their titles available to FE readers for $5 each when they subscribe or renew. Check 'em out here.
HONG KONG
The Fifth Estate supports the struggle of the people of Hong Kong for a world in which social solidarity and individual freedom can create community. We join the people of Hong Kong in opposing the brutal dictatorship of the Chinese government and its supporters in Hong Kong as much as we oppose the tyranny of the U.S. and other governments.
Read more…
1969
The Fall Anti-War Offensive has begun. Ending the war in Vietnam is the most important task facing the American people and the American people must be the force to end it. Read more in FE# 89, October 2-15, 1969.
 1989
As Old Regimes Collapse…
Read FE coverage: The Anarchist Spectre in Eastern Europe and They Just Said 'No'
VIETNAM
Learn more about the failed US war and resistance to it from an anarchist/anti-authoritarian perspective at the Fifth Estate's Vietnam Resource Page.
Spanish Revolution of 1936-1939
Learn more about it and the important role of the anarchists….
at Fifth Estate's Spanish Revolution Resource Page
 GOING TO AN ANARCHIST BOOKFAIR, DEMO, MEETING, OR OTHER EVENT? TAKE FIFTH ESTATE WITH YOU!
We'll ship you either the current or back issues for free distribution. Email us:
fe–AT–fifthestate–DOT–org