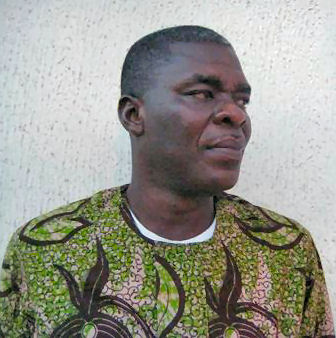 Although anarchism emerged in the 19th century as a European political philosophy opposed to capitalism and the state, its ideals are manifest throughout the world.
A representative of Nigeria's Awareness League, Sam Mbah, spoke at Detroit's Trumbull Theatre in November on the application of libertarian ideals within an African context. He noted how the principles of anarchism were mirrored by traditional African village democracy, and how existing nation state boundaries on that continent are based on those of former colonies, ignoring tribal pre-state territories.
Mbah described the 600-member league as small compared to the major Nigerian political parties, but was hopeful their influence will grow. The League was formerly a Leninist organization, but after significant internal debate, changed its perspective to one of anti-authoritarianism.
The League needs anarchist books, pamphlets and zines for use in their organizing efforts. Please send what you can to Samuel Mbah, Awareness League, P.O. Box 1920, Enugu, Nigeria. Please mail in plain envelopes with nothing political on the outside.
Related
"Sam Mbah Dies, 1963-2014: Pioneer of African Anarchism," FE #393, Spring 2015