Spring 2022
Fifth Estate #411

Subscribe to our print edition HERE

CONTENTS
ANARCHIST REVIEW OF BOOKS
Issue Intro
Fifth Estate Collective
Ukraine: another war, another victory for the state
Fifth Estate Collective
REVIEWED
The Dawn of Everything
GRAEBER & WENGROW
Dangerous Visions and New Worlds
Ed. ANDREW NETTE & IAN MCINTYRE
The Nation on No Map
WILLIAM C. ANDERSON
All of Me
ED. DANI BURLISON
There Plant Eyes
M. LEONA GODIN &
More Than Meets the Eye
GEORGINA KLEEGE
Surrealist Sabotage and the War on Work
ABIGAIL SUSIK
Three online plays
NORMAN NAWROCKI
The Blast
JOSEPH MATTHEWS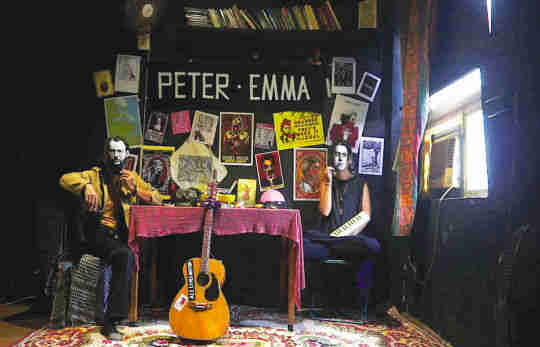 Peter & Emma's Bookcafe
LENNY KWOK
The Racial Contract
CHARLES W MILLS
Hermetica
ALAN LEA
Beyond Geography
FREDERICK TURNER
Invisible Generation
JASON RODGERS
Space Forces
FRED SCHARMEN
Lives of the Saints
ALAN FRANKLIN
Run Home if You Don't Want to be Killed
RACHEL MARIE-CRANE WILLIAMS
Don't Look Up
Dir: ADAM MCKAY
Cheap Copies! Cheap Copies!
RICH DANA
We Take Care of Our Own
CHRISTOPHER CLANCY
AMOK
STEVEN CLINE
Kimi
Dir: STEVEN SODERBERGH
24 Reasons to Abandon Christianity
CHARLES BUFE
Finding the Mother Tree
SUZANNE SIMARD
FEATURES
Ukraine crisis
FE STAFF
Against Revolutionary Cynicism
SIMOUN MAGSALIN
Stashing the Tacky Little Pamphlets
JASON RODGERS
The Modern School Movement
MICHAEL DUNN
Magma
NICK DEPASCAL (POETRY)
Precarious Dreams
RON SAKOLSKY
ACT UP & Explosions from the Margins
BRYAN TUCKER
Harriet and Harry T. Moore
MARIUS MASON
Peter Lamborn Wilson (1945-2022)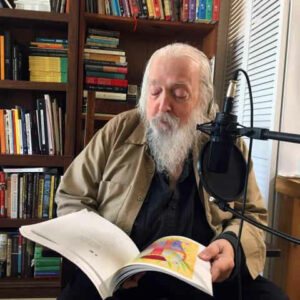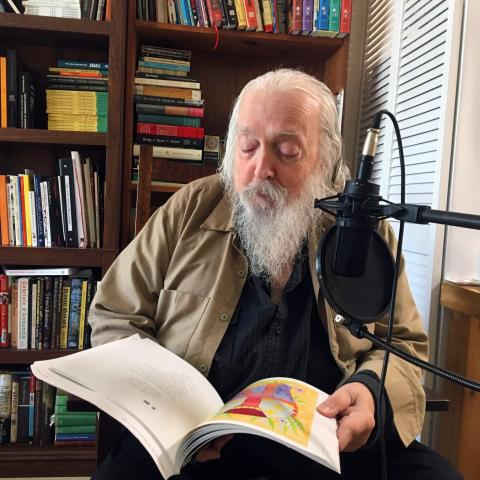 Peter wrote frequently for the Fifth Estate. See his articles in our Archive under Peter Lamborn Wilson and Hakim Bey. (Photo by Chris Funkhouser).
SPECIAL OFFERS
Summer on Fire: A Detroit Novel by Peter Werbe
$25 for book plus one-year
Fifth Estate subscription or renewal.
$40 for book plus FE t-shirt plus 1-yr sub or renewal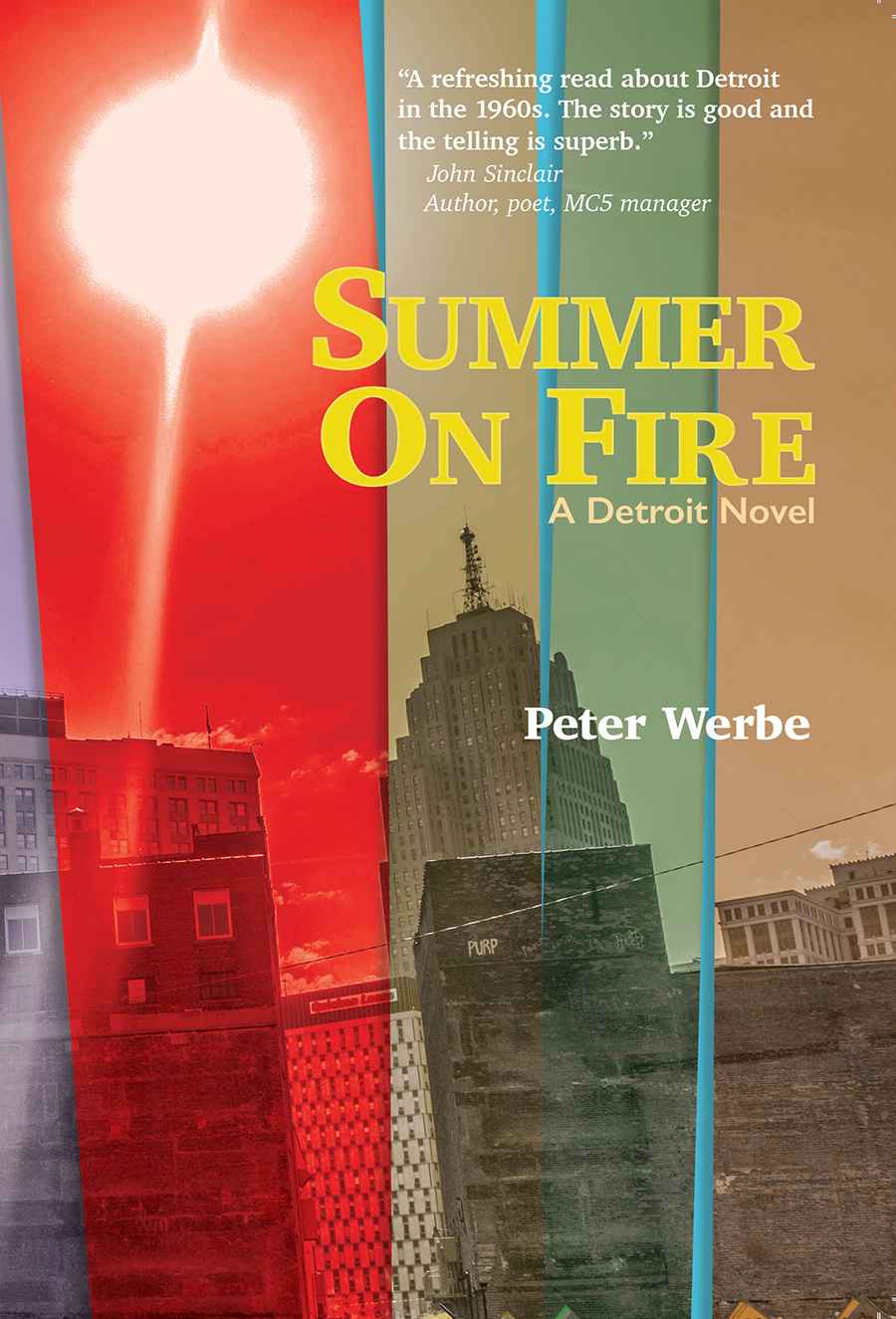 To buy the book only
follow this link to
AK Press.

UKRAINE CRISIS BACKGROUND
The collapse of the Soviet system and its aftermath,
analyzed in the pages of Fifth Estate:
"So, for what it is worth now, the anarchists were right about marxism a century and a half before the rest of the world witnessed the collapse of the communist mystique and the lowering of the hammer and sickle from the towers of the Kremlin…" Read more in "The Triumph of Capital" in FE No. 339, Spring 1992.
FE T-SHIRTS AVAILABLE AGAIN!
CHECK 'EM OUT H E R E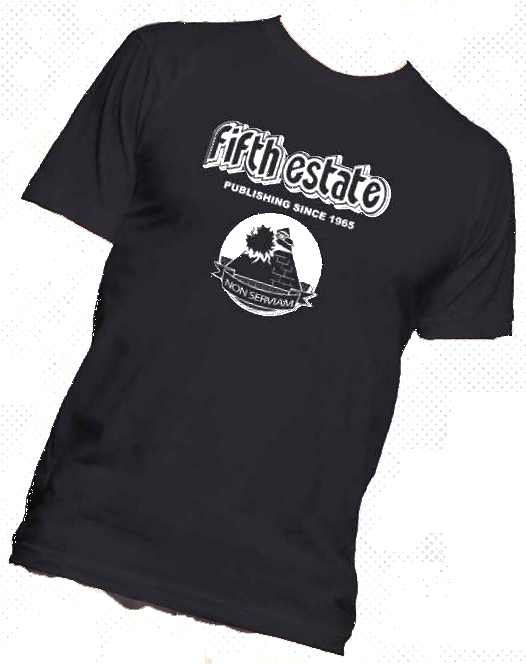 Background about Marius Mason
The Green Scare continues: Marie (now Marius) Mason, a Fifth Estate staffer, member of the IWW (Industrial Workers of the World) and Earth First!, is currently in the 14th year of a 22-year sentence for two acts of eco-sabotage. Read about the Green Scare—the government's punitive campaign against earth defenders—in the Fifth Estate Archive HERE and HERE.
SUBSCRIBE AND MORE
VISIT THE FIFTH ESTATE
ONLINE STORE FOR…
PRINT EDITION SUBS / RENEWALS
FIFTH ESTATE T-SHIRTS
SPECIAL OFFERS
VIETNAM
The failed US war and resistance to it from an anarchist/anti-authoritarian perspective: it's all here at the Fifth Estate's Vietnam Resource Page.
SPANISH REVOLUTION OF 1936-1939
Learn more about it and the important role of the anarchists….
at Fifth Estate's Spanish Revolution Resource Page.
// Share this on...