Spring 2020,
Fifth Estate #406
For a .PDF version of print edition click HERE (hit escape to avoid download message from Dropbox). Check this page often, as directly-accessible articles continue to be added.

CONTENTS
Dispatch from Exarchia: "Calling all comrades!" Athens Neighborhood is Home to Anarchy
S. FLYNN
Google's Utopia: Our Nightmare—SidewalkToronto: A City Redesigned
KIM A. BROADIE
Seeing is Obeying: Authoritarian Aesthetics & the Afterlife of Fascism in Neoliberal Democracy
CLAYTON J. PYKE
The 2020 Election: What to do while waiting for the Revolution
PETER WERBE
Withdrawal & Re-Entry
JOHN ZERZAN
Is the government ready to say Fuck The Draft?
FE STAFF
Why Zines Refuse to Die: Samizdat & Xerography
JASON RODGERS
This is What Domestic Terrorism Looks Like:
Home is Where the Hatred Is
CARA HOFFMAN
Mercalli scale (poetry)
ROBIN DELLABOUGH
Anarchists & Vaccines: Anarchists & Anti-Vaxxers Share a Distrust of the Medical Establishment & the State
BRUCE TRIGG
Anarchy in the Midwest: What the European Invaders Discovered
ROB BLURTON
The Liberation of the Word
STEVEN CLINE
Anarchic Justice at the End of History
JOHN CLARK
The Parable of the Horseshoe Crab & the Seagull
RON SAKOLSKY
Unrepentant! Anarchists at Sentencing
Counteractivity, Counterculture & Alternate Encounters
BRYAN TUCKER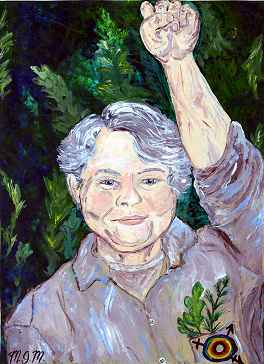 Dispatch From New Orleans (fiction)
ANNE BABSON
We Support Anarchist Prisoners
ROBCAT
Justice: Not Conditioned in Heaven
TOM MARTIN
Our Endless Grief (poetry)
JAIME HUENÚN VILLA
They Gave Their Eyes for Chile to Wake Up: An Unending Insurrection
JESÚS SEPÚLVEDA
Nisi Shawl shows that Science Fiction can still challenge conventions (review)
RICH DANA
Murder, Psychedelics, & The Primal Anarchist (review)
STEVE KIRK
Luigi Galleani: the Most Dangerous Anarchist In America (review)
DAVID ROVICS
What Can Repair the Trauma we all Suffer? (theater review)
MIKE WOLD
Coup des Lumières (poetry)
C.M. WODE
    WHAT'S NEW    



Fifth Estate Live
Join the inaugural show of "Fifth Estate Live," a livestream broadcast from Fifth Estate magazine
Tuesday, May 26, 1 pm Eastern, Noon Central, 11 am Mountain, 10 am Pacific, 6 pm GMT.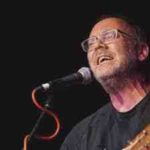 Hosted by singer/songwriter and Fifth Estate contributor David Rovics
Broadcast on the Facebook pages of Popular Resistance, KBOO Community Radio, at www.davidrovics.com/quarantine and elsewhere.
Guest: John Clark
John Clark, a frequent Fifth Estate contributor, is a communitarian anarchist activist and theorist. He is director of La Terre Institute for Community and Ecology, which sponsors educational and organiza-tional programs in New Orleans and on an 88-acre site on Bayou La Terre in the forest of the Mississippi Gulf Coast.His latest book is Between Earth and Empire: From the Necrocene to the Beloved Community from PM Press.
John's latest Fifth Estate article is "Anarchic Justice at the End of History."
His other articles can be found in the Fifth Estate Archive HERE.
Fifth Estate Live is a weekly hour-long livestreamed broadcast each Tuesday featuring FE writers and contributors. Hosted by David Rovics and produced by Fifth Estate editorial collective member Peter Werbe.
VISIT THE FE's ONLINE STORE FOR…
VIETNAM
The failed US war and resistance to it from an anarchist/anti-authoritarian perspective: it's all here at the Fifth Estate's Vietnam Resource Page.
McLibel Support Campaign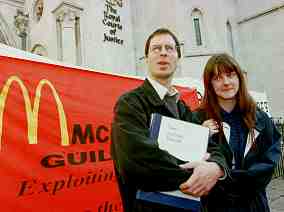 Many people over the years have criticized and protested McDonald's practices. In 1985, London Greenpeace launched a general anti-McDonald's campaign to coordinate and strengthen opposition. This has been enormously successful, especially the world-wide annual Anti-McDonald's Day every October 16th (UN World Food Day), involving hundreds of local protests. Read about the corporation's failed attempt to silence critics in Fifth Estate #343, Fall-Winter, 1993.
Spanish Revolution of 1936-1939
Learn more about it and the important role of the anarchists….
at Fifth Estate's Spanish Revolution Resource Page
// Share this on...