Winter 2021,
Fifth Estate #408


CONTENTS
NON-FICTION
Revolution at Point Zero: Housework, Reproduction, and Feminist Struggle & Beyond the Periphery of the Skin by Silvia Federici
Reviews by Ashlyn Mooney
Mutual Aid: Building Solidarity During This Crisis and the Next by Dean Spade
Review by Rory Elliot
Promise Me You'll Shoot Yourself by Florian Huber
Review by Nick Mamatas
Uncanny Valley by Anna Wiener
Review by Danny Gerard
Reverse Cowgirl by McKenzie Wark
Review by Scout Lee
People's Republic of Neverland: The Child versus the State by Robb Johnson & Raising Free People by Akilah Richards
Reviews by Ashlyn Mooney
Resist Everything Except Temptation: The Anarchist Philosophy of Oscar Wilde by Kristian Williams
Review by Nick Mamatas
The Monster Enters by Mike Davis
Review by Carrie Laben
FICTION AND POETRY
Big Girl by Meg Elison & Disorder by Leslie Kaplan
Reviews by Stacy Flynn
The Beast and Other Tales by Jóusè d'Arbaud
Review by Carrie Laben
The Great Offshore Grounds by Vanessa Vaselka
Review by Corinne Manning.
Digigram by Barbara Henning
Review by Jim Feast
Isle of Dogs by Jon Frankel
Review by Jess Flarity
We Want It All: An Anthology of Radical Trans Poetics Edited by Andrea Abi-Karam and Kay Gabriel
Review by Heather Bowlan
TRIBUTES
Of the Book and the Deed: A Tribute to Stuart Christie
Nathaniel Hong
The Political Vision of David Graeber
Marisa Holmes
David Graeber's Practical Anarchism
Octavio Alberola
ARB WRITING
Sparks
Curated by Mattilda Bernstein Sycamore
Cracked Houses
Non-Fiction by A. Rose
We The People
Fiction by Morgan Talty
David Alex Campbell Released From Rikers
Interview by Charlie Hix
The Third Book
Fiction by Panagiotis Kechagias
Housing is a Human Right
Interview by Danny Gerard
ABOUT THE COVER
SPECIAL OFFER
Summer on Fire: A Detroit Novel by Peter Werbe
$25 for book plus one-year
Fifth Estate subscription or renewal.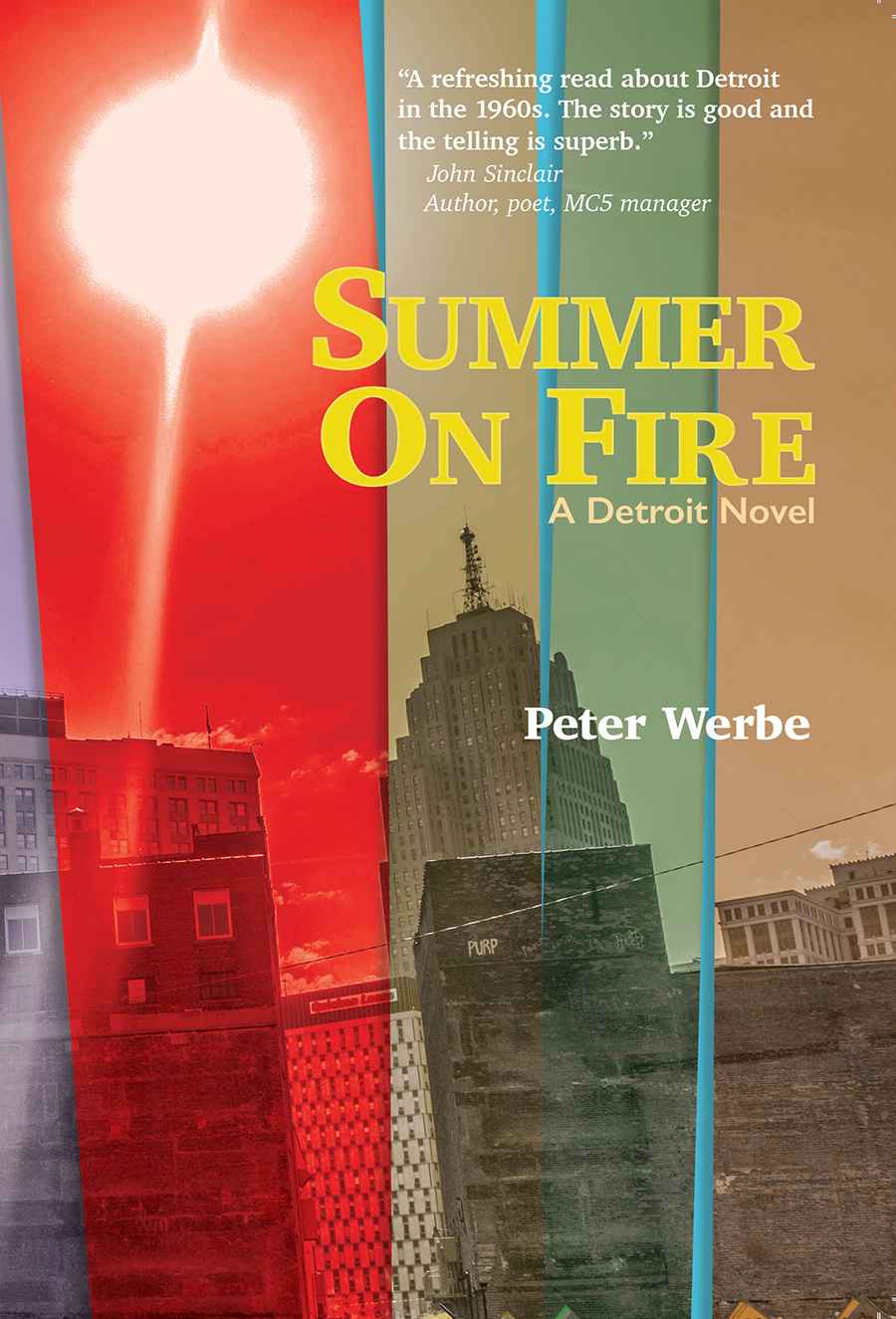 To buy the book only
follow this link to
AK Press.

NEW
Fifth Estate's
CUBA RESOURCE PAGE
Get your radical history on

HERE
FIFTH ESTATE LIVE
Tuesdays, 1 p.m. Eastern
Weekly interviews with Fifth Estate writers
For viewing/listening details & archive shows
GO HERE.
VISIT THE FIFTH ESTATE
ONLINE STORE FOR…
PRINT EDITION SUBS / RENEWALS
CLASSIC RAD POSTERS
FIFTH ESTATE T-SHIRTS
SPECIAL OFFERS
No money, no barter, no authoritarian control:
Read our 1968 interview with the Living Theatre in the Fifth Estate Archive.
NEXT ISSUE
Fifth Estate #409
Summer 2021
Theme: What's next?
Demand the impossible
Read our Call for Submissions HERE.
VIETNAM
The failed US war and resistance to it from an anarchist/anti-authoritarian perspective: it's all here at the Fifth Estate's Vietnam Resource Page.
SPANISH REVOLUTION OF 1936-1939
Learn more about it and the important role of the anarchists….
at Fifth Estate's Spanish Revolution Resource Page.
// Share this on...