CONTENTS
Insurgent Rebel Clown Army
L.M. Bogad
Cultural Appropriation & Shaming
Rod Dubey
Ukrainian & Russian Repression
The Legacy of Omar Aziz
leila Al Shami
Left Abets genocide in Syria
Bill Weinberg
J11—Anarchist Day of Solidarity
Panagiotis Tsolkas
Marius Begins Hormone Therapy
Marius Mason Support Group
Some Friends of mine—Poetry
Barbara Ruth
Crime As Spectacle
Jason Rodgers
Bank Guard—fiction
MK Punky
Bob McGlynn Dies at 60
Bill Weinberg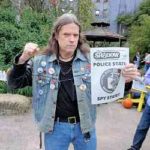 Another Anti-Authoritarian Put Away
Bob McGlynn
Anarchism in Latin America
Rafael Uzcátegui
The Spanish Revolution 80 Years On
Barry Pateman
Fisherman Out of Water—Poetry
Victoria Smith
Women & the Draft
Edward Hasbrouck
Deterritorializing the Nation
Jesús Sepúlveda
Draft Card Burning—Q&A
Bruce Dancis
Rebel Friendships
Eric Laursen
Life of Sam Dolgoff—Review
John Clark
Why Surrealism?
Penelope Rosemont
Anarchists as Boogyman—Review
Steve Izma
Brazil Impeachment & Left media
Howard Besser
International Days of Chalking
WHAT'S NEW
January 2017 FE Newsletter
Click here
Check out these SPECIAL OFFERS when you subscribe to our print edition now…
Momentos:
Compendio Poético

by Federico Arcos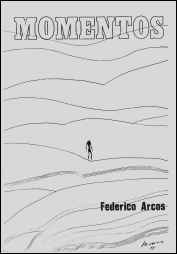 A Bilingual Spanish/English version is online in the FE Archive

HERE

.

Fifth Estate "Fuck Authority" poster featured in Make Art; Not War.

 1936-2016
Learn more about the Spanish Revolution of 1936 and the important role of the anarchists….
at Fifth Estate's Spanish Revolution Resource Page
Enduring Voices: 50 years of the Fifth Estate in 3 minutes–view video here.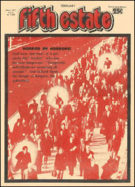 ISSUE 280, FEBRUARY 1977
WORKERS REVOLT IN CHINA + SWINE FLU EPIDEMIC THAT WASN'T + HUGE GERMAN ANTI-NUKE PROTEST + THE REVOLT AGAINST WORK…and more
in our ARCHIVE.
GOING TO AN ANARCHIST BOOKFAIR, DEMO, MEETING, OR OTHER EVENT? TAKE FIFTH ESTATE WITH YOU! We'll ship you either the current or back issues for free distribution. Email us: fe–at–fifthestate–dot–org