Spring 2020,
Fifth Estate #406


GOING TO AN ANARCHIST BOOKFAIR, DEMO, MEETING, OR OTHER EVENT? TAKE FIFTH ESTATE WITH YOU!
We'll ship you either the current or back issues for free distribution. Email us: fe–AT–fifthestate–DOT–org
CONTENTS
Dispatch from Exarchia: "Calling all comrades!" Athens Neighborhood is Home to Anarchy
S. FLYNN
Google's Utopia: Our Nightmare—SidewalkToronto: A City Redesigned
KIM A. BROADIE
Seeing is Obeying: Authoritarian Aesthetics & the Afterlife of Fascism in Neoliberal Democracy
CLAYTON J. PYKE
The 2020 Election: What to do while waiting for the Revolution
PETER WERBE
Withdrawal & Re-Entry
JOHN ZERZAN
Is the government ready to say Fuck The Draft?
FE STAFF
Why Zines Refuse to Die: Samizdat & Xerography:
JASON RODGERS
This is What Domestic Terrorism Looks Like: Home is Where the Hatred Is
CARA HOFFMAN
Mercalli scale (poetry)
ROBIN DELLABOUGH
Anarchists & Vaccines
Anarchists & Anti-Vaxxers Share a Distrust of the Medical Establishment & the State
BRUCE TRIGG
Anarchy in the Midwest: What the European Invaders Discovered
ROB BLURTON
The Liberation of the Word
STEVEN CLINE
Anarchic Justice at the End of History
JOHN CLARK
The Parable of the Horseshoe Crab & the Seagull
RON SAKOLSKY
Unrepentant! Anarchists at Sentencing
Counteractivity, Counterculture & Alternate Encounters
BRYAN TUCKER
Dispatch From New Orleans (fiction)
ANNE BABSON
We Support Anarchist Prisoners
ROBCAT
Justice: Not Conditioned in Heaven
TOM MARTIN
Our Endless Grief (poetry)
JAIME HUENÚN VILLA
They Gave Their Eyes for Chile to Wake Up: An Unending Insurrection
JESÚS SEPÚLVEDA
Nisi Shawl shows that Science Fiction can still challenge conventions (review)
RICH DANA
Murder, Psychedelics, & The Primal Anarchist (review)
STEVE KIRK
Luigi Galleani: the Most Dangerous Anarchist In America (review)
DAVID ROVICS
What Can Repair the Trauma we all Suffer? (theater review)
MIKE WOLD
Letters to the Fifth Estate

WHAT'S NEW



VISIT THE FIFTH ESTATE'S
ONLINE STORE FOR…
Help Project FANG
expand its critical support for imprisoned activists.
Project FANG was established in 2016 to fill a gap in the ongoing support work for eco and animal rights prisoners in the U.S. The focus is on funding to help pay for prison visitation costs for friends and family of these comrades.
To find out how you can help, visit Project FANG's FundRazr page at https://fundrazr.com/b1aQR5 .
EMMA ON FILM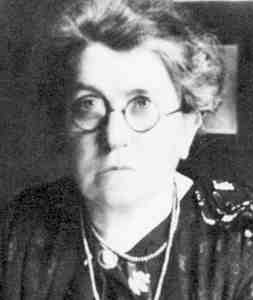 2019 marks the 150th anniversary of Emma Goldman's birth and the 100th anniversary of her deportation from the U.S. Watch and listen to an interview with her in 1937 HERE.
VIETNAM
The failed US war and resistance to it from an anarchist/anti-authoritarian perspective: it's all here at the Fifth Estate's Vietnam Resource Page.
Spanish Revolution of 1936-1939
Learn more about it and the important role of the anarchists….
at Fifth Estate's Spanish Revolution Resource Page
// Share this on...