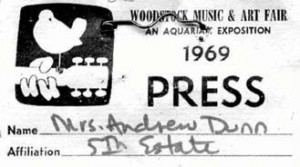 Woodstock Music Festival, 1969. The Fifth Estate was in its fourth year of publication and was part of the counter-culture music scene as much as the anti-war and resistance movements of the times. The festival gave the then-tabloid paper press passes and bought a full-page ad.
On the Cover
Stephen Goodfellow's art once again graces our front page as it has in numerous previous issues. The Non Serviam ball is also his creation. See goodfelloweb.com
Magazine design: Zach Kozdron behance.net/zachkozdron
Contents
FIFTH ESTATE #388, Winter, 2013, Vol. 47, No. 3
5 Anarchism and Violence or State Violence?
7 Propaganda of the Deed
8 Taking it OFF the streets! From Ritual to Resistance
10 John Zerzan in London
11 Vietnam: Gucci Meets Revolution
13 Art in Support of Prisoners
14 Grand jury targets anarchists
16 Life in the Body Dump: Kelly Pflug-Back from prison
18 Operation 8: Terror Down Under
20 Cleveland 4: Invented crime claims victims
21 Drones: Death by Spreadsheet
22 The Sea
25 – 42 Special Section on Anarchism & Education
25 What Do We Learn in School
27 A Short History of Schools
28 Anti-Authoritarian Personalities & Standard Schools
30 Quebec student strike
31 The Orchestra
33 Unschooling & Free Schools
34 Nola Free School Network
36 Mexico: The Realities of Tourism
37 Occupying the Citadels of the Mind
41 Toronto's Free School
43 – 46 Reviews
43 William Gibson by Paul J. Comeau
44 WWAD What Would Anarchists Do?
45 Miranda Mellis by Penelope Rosemont
46 Food Not Bombs by Dave Not Bombs