CONTENTS
Remembering Federico Arcos (online only)
David Watson
The FE at 50
Fifth Estate Collective

The Future is Now!
Jesús Sepúlveda
Sabotage & the Flows of Capital
Jeff Shantz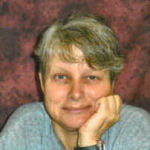 Marius Mason: Transgender Struggle in Prison
Anonymous
Image Worshipping
Panos Papadimitropoulos
Mega-Cities
Bellamy Fitzpatrick
Wolf Patrol
Rod Coronado
Pura & Federico Arcos
Sylvie Kashdan
Coordinating a Gift Economy
PG
Farewell to the Working Class?
Jonny Ball
Limitations of Leftism
David Watson
New Anarchist Cookbook – Review
Peter Werbe
Review: Hope Among the Ruins
Ruhe
Review: Polish Oranges
Ron Sakolsky
Vietnam: The Resistance
Mutinies at the Outposts of Empire
Rob Blurton
Two Posters: Art Against War
Peter Werbe
The Girl Who Would Stop Time
Steve Slavin
Hanoi Jane Legacy
Jerry Lembcke
War Tax Resistance
Erica Weiland
Review: Anarchist Immigrants
Ruhe
Anarchism Returns to Cuba
Castillo, Prieto, Diaz 
 

WHAT'S NEW
CUBA, URGENT:
Comrades working to revive anarchism in Cuba need our immediate financial support. For U.S. dollar donations, visit the Cuban Anarchist Solidarity Fund. For Euro-zone contributions, click here. For more details, read the article in our current issue.
FIFTH ESTATE 50th ANNIVERSARY T-SHIRT!
$15
New Subscription & t-shirt
$25
FIFTH ESTATE 50TH ANNIVERSARY MUSEUM EXHIBIT
Detroit Historical Museum, "Start the Presses: 50 years of the Fifth Estate" Open to the public during museum hours. Runs to August 2016. Free.
If you can't get to Detroit, take a look at the exhibit here.

Enduring Voices: 50 years of the Fifth Estate in 3 minutes–view video here.
2, 3, Many Chicagos
Fifth Estate #61, Sept. 5-18, 1968 in our ARCHIVE.
GOING TO AN ANARCHIST BOOKFAIR, DEMO, MEETING, OR OTHER EVENT? TAKE FIFTH ESTATE WITH YOU! We'll ship you either the current or back issues for free distribution. Email us:  fe–at–fifthestate–dot–org