WHAT'S NEW
U.S. normalizes relations with Cuba?
Welcome back to global capitalism!
FE's articles on Cuba by Walker Lane suggest what is in store for the island.
"Adios, Socialismo" & "Socialism or Cell phones"
Red Emma Kicked out of the University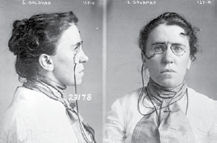 A valuable anarchist history resource, The Emma Goldman Papers archive, is being defunded by University of California, Berkeley, and will have to close if alternative funding can't be found soon. The 34-year-old archive is currently the most comprehensive, organized collection of Goldman-related materials in the world.
The EGP project has published selected documents in several books. It has been planning to digitize the approximately 40,000 items it holds, making them available to interested researchers worldwide. However, in October, the university administration informed the project's editor and director, Candace Falk, that it would no longer support the project. Other sources of funding have also been dwindling.
If you can help, contact: The Emma Goldman Papers, University of California, Berkeley, 2241 Channing Way, Berkeley, CA 94720-6030; cfalk@berkeley.edu.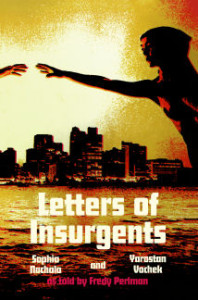 Good news! Seattle's Left Bank Books is republishing Letters of Insurgents, Fredy Perlman's historical novel about love and revolution in the East bloc and Western states of the mid-20th century.  READ MORE >

DO YOU HAVE OLD BACK ISSUES OF Fifth Estate?
We are digitizing the text of all Fifth Estate issues going back almost 50 years and posting them to this site. See what's already on our Archive.
We are missing some key early issues. If you have pre-1976 issues, please consider sending them to us so we can document our history. For more info send us an email. Send issues to: F.E. Archive, c/o P.O. Box 14432, Seattle, WA 98114.
GOING TO AN ANARCHIST BOOKFAIR, DEMO, MEETING, OR OTHER EVENT?
TAKE FIFTH ESTATE WITH YOU!
We'll ship you either the current or back issues for free distribution.
Email fe AT fifthestate DOT org