WHAT'S NEW
U.S. normalizes relations with Cuba?
Welcome back to global capitalism!
FE's articles on Cuba by Walker Lane suggest what is in store for the island.
"Adios, Socialismo" & "Socialism or Cell phones"
Left Bank Books needs your help now…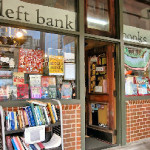 Give this collectively-run, non-profit bookstore another 40 years! Visit their IndieGogo campaign, make a contribution and help spread the word!! The more people who do it, the better chance they have of meeting their goal.

If you prefer social media, use these links for Facebook, Twitter, and Tumblr.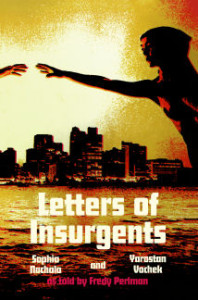 Good news! Seattle's Left Bank Books is republishing Letters of Insurgents, Fredy Perlman's historical novel about love and revolution in the East bloc and Western states of the mid-20th century.  READ MORE >

DO YOU HAVE OLD BACK ISSUES OF Fifth Estate?
We are digitizing the text of all Fifth Estate issues going back almost 50 years and posting them to this site. See what's already on our Archive.
We are missing some key early issues. If you have pre-1976 issues, please consider sending them to us so we can document our history. For more info send us an email. Send issues to: F.E. Archive, c/o P.O. Box 14432, Seattle, WA 98114.
GOING TO AN ANARCHIST BOOKFAIR, DEMO, MEETING, OR OTHER EVENT?
TAKE FIFTH ESTATE WITH YOU!
We'll ship you either the current or back issues for free distribution.
Email fe AT fifthestate DOT org