Summer 2015


THEME:

Vietnam: A War of Lies
See our Vietnam Resource Page to learn more about the war, the resistance, the lies…

CONTENTS
Fifth Estate celebrates 50th year
The Rojava Revolution
Andrew Flood
All Organizing is Science Fiction
adrienne maree brown
When the War Comes Home
Marieke Bivar


Federico Arcos Dies at 94
David Watson
Storm Warnings
Feral Sage
Paradigms
John Zerzan
Transhumanism vs. Primitivism
Bellamy
Control of Computerized Television
Jason Rodgers
Computers in Allende's Chile
Ian Erik Smith
Passing of An Anarchist Prankster
Bill Boyer
Judith Malina Dies at 89
Lorraine Perlman
Out of Love
Jim Tull
Anarchists Confront the Marxist State in Cuba
Quincy B. Thorn
VIETNAM: A WAR OF LIES

Looking Back on the Vietnam War (theme intro)

The Vietnam War: History & Forgetting
David Watson
Nobody Spat on American GIs!
Jerry Lembcke
History of Make Love; Not War
Penelope Rosemont
Chopper
C.W. Boles
The Pool at the Sak Woi Club
Nhi (Nancy) Chung
Anarchist Culture (review of Underground Passages)
Ruhe
 

WHAT'S NEW
FIFTH ESTATE 50th ANNIVERSARY T-SHIRT!
$15
New Subscription & t-shirt
$25
FIFTH ESTATE 50TH ANNIVERSARY MUSEUM EXHIBITS
Museum of Contemporary Art Detroit (MOCAD) "You Can't Print That!: 50 Years of the Fifth Estate."
Runs to January 3. In the Mike Kelley Mobile Homestead.
Open Friday-Sunday, 11am-5pm. Free.
Detroit Historical Museum, "Start the Presses: 50 years of the Fifth Estate" Open to the public during museum hours.
Runs to August 2016. Free.
1968: GOING TO CHICAGO…CHECK OUT FIFTH ESTATE COVERAGE, ISSUES 60, 61 AND 62 IN OUR ARCHIVE.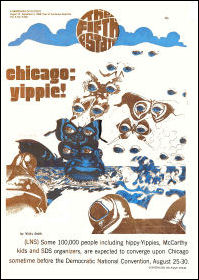 NOW ONLINE TO READ, COPY, SHARE:
THE ENTIRE CONTENT OF FIFTH ESTATE ISSUES FOR THE PAST TEN YEARS…AND MORE. ALL AVAILABLE IN OUR GROWING ARCHIVE.

GOING TO AN ANARCHIST BOOKFAIR, DEMO, MEETING, OR OTHER EVENT?
TAKE FIFTH ESTATE WITH YOU!
We'll ship you either the current or back issues for free distribution.
Email us:  fe–at–fifthestate–dot–org

 Good news! Seattle's Left Bank Books is republishing Letters of Insurgents, Fredy Perlman's historical novel about love and revolution in the East bloc and Western states of the mid-20th century.
READ MORE >

DO YOU HAVE OLD BACK ISSUES OF Fifth Estate?
We are digitizing the text of all Fifth Estate issues going back almost 50 years and posting them to this site. See what's already on our Archive.
We are missing some key early issues. If you have pre-1976 issues, please consider sending them to us so we can document our history. For more info send us an email. Send issues to: F.E. Archive, c/o P.O. Box 14432, Seattle, WA 98114.